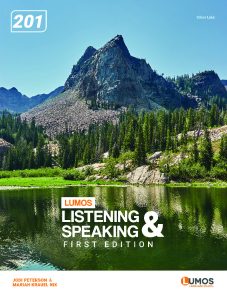 1: Hey, Jonathan! Are you okay? You look confused… 
2: Hi, Roger. Yeah, I'm confused. My girlfriend wants to go see a new play this weekend, but I have no idea what I am doing. I don't know anything about buying theater tickets or even what to wear! 
1: You've never seen a play before? 
2: Nope. Have you? 
1: Yeah, lots of times. In fact, I saw a new play last weekend. Do you want some help? 
2: Yes! Thank you! 
1: Okay, so are you on the theater website? 
2: Yes. 
1: Okay, to start off, you are going to pick your seats and buy your tickets. I like to pick something in the middle of the theater…yeah those look good. 
2: Okay. My tickets are being emailed to me. What do I do when I get there? 
1: I'll tell you about my experience. Maybe that will help. First, I bought my tickets before, like you just did. Then, on the night of the play, I got dressed up. You don't have to wear fancy clothes, but it's fun to dress up in nicer clothes for things like this. 
2: Okay, right. 
1: After that, we drove to the theater early. You want to get there about 30 minutes before the play starts in order to park your car, walk to the theater, and find your seats. When we got to the theater, we showed our tickets at the front of the theater and were given a playbill. That's the paper that has all of the information about the play. 
2: And how did you know where to go when you got inside? It's a big theater. Are there signs? 
1: Yes, there are. After we got in, we talked to an usher to show us to our seats. They were wearing red vests and they were very helpful. Then, we sat and watched the play. However, most plays have what is called an intermission. 
2: What's that? 
1: About halfway through the show, we took a break. During this time, you can get up and walk around, buy food or drinks, and use the bathroom. Then, you go back to your seats after the intermission to watch the rest of the play. 
2: That's pretty different than the movie theater. You have to take care of all that stuff before the movie starts. 
1: Mmhmm. Eventually, the play ended, and everyone stood up and clapped their hands. This is called a "standing ovation" and lets the actors know that they performed well. 
2: Okay. I feel a little less nervous now. Thanks for your help! 
1: No problem. Enjoy the play this weekend! 
1: What are you reading? 
2: I'm trying to read "Twelfth Night" by William Shakespeare, but it is confusing! The language is hard to read, and I do not understand what is going on at all! Have you read it? 
1: Yeah, it's a good one, but I agree Shakespeare can be hard to understand at first. It helps me to understand more if I can understand the plot. Do you want me to summarize it for you? 
2: That would be great. 
1: Alright, first, there are twins – Sebastian and Viola- and they both survive a shipwreck, but they believe that their sibling is dead. So, Viola starts working for Count Orsino, but she dresses like a man and pretends to be a man named "Cesario" to get the job. 
2: Sounds complicated. Then what happens? 
1: Next, Count Orsino wants to marry Lady Olivia, so he sends "Cesario" to give Lady Olivia love letters, but Olivia sees Cesario (Viola dressed up like a man) and falls in love with him. However, Viola is secretly in love with Orsino. 
2: Oh…it's a love triangle. Everyone is in love with someone else. 
1: Yep! Then, we find out that Viola's twin brother, Sebastian, is alive. He comes to town and Olivia sees him. She thinks he is Cesario and asks him to marry her. He says yes. 
2: Oh wow. 
1: Later, after more people become confused, Viola and Sebastian show up together. Viola reveals that she is not a man, so Count Orsino proposes marriage to her. Finally, Sebastian marries Olivia and Viola marries Count Orsino and everyone is happy. There are a few other things going on with some of the servants, but that's not part of the main storyline. 
2: Okay, this is starting to make more sense. Hopefully, I can make it through because it sounds funny. 
The

par

ents told the children to clean their room.

 

The classroom was

qui

et.

 

I set the table for

din

ner.

 

The presentation will be

gin

at noon.

 

I am here to col

lect

my money.

 

The

in

sect was very small.

 

I painted my room

pur

ple.

 

She res

pects

her teacher.

 

The trip was

bor

ing.

The

teach

er waited for the students to be silent.