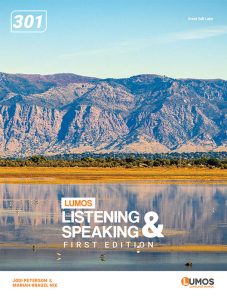 Talking about a holiday tradition with food
Adriana: Hey Juliette. Did you start on your project for class?
Juliette: Hey Adriana. I'm still working on it, but I'm confused about what we have to do.
Adriana: I am, too. Let's ask Ajani and Inessa. They always know what to do.
Juliette: Ok, good idea. Hey Ajani. Do you know what we have to do for the project due next week?
Ajani: Yes. We have to give a presentation on a holiday food tradition from our home country.
Adriana: Ok, that shouldn't be too difficult. Did you finish yours already?
Ajani: No, but Inessa says she is almost finished. We can ask her for advice on how to start.
Juliette: Hey Inessa, can you help us get ideas for the presentation that's due next week?
Inessa: Of course. Since it's close to Christmas, I thought it would be good to talk about a traditional food made during Christmas and why it's important.
Adriana: That's perfect. What food did your family make during the holidays in Russia?
Inessa: My family made Shuba in January for Christmas. We celebrate Christmas in January, not December. You make Shuba using pickled herring, which is a popular fish in my country. Then you add hard-boiled eggs, mayonnaise, carrots, beets, potatoes, and onions. My mother always lets me help with the vegetables. I loved watching her cook during the holidays.
Ajani: Why was that the traditional food for the holidays?
Inessa: Shuba symbolizes national unity, and the letters represent anti-chauvinism, which means extreme patriotism. The fish represents the poor people, the beets are red and represent the revolution. The potatoes represent the farmers. We all come together.
Juliette: That's beautiful. Now, I know what holiday food I want to do my presentation on.
Adriana: What is it?
Juliette: When I was in France, during Christmas, we always had Buche de Noel. This is my favorite holiday food tradition. I was a very active child. I always got in trouble because I couldn't stay still. My mother wanted to teach me how to cook, but it wasn't easy to teach me. I made a mess with everything. I didn't listen to instructions, so she almost gave up. One Christmas, she decided to let me help her make the Buche de Noel. It's the most important dessert for us during the holiday. I was excited because I love eating it. I actually paid attention and tried my best to do everything right. She let me be in control, too. When it was finished baking, we decorated it together. It looked horrible. It didn't look like the perfect log that my mother makes. I was sad, but my father and the rest of my family all said it was the best Buche de Noel they had ever tasted. Then, my father told me why we make it at Christmas time.
Ajani: What did he say?
Juliette: They make this because in France, they used to burn a special log, called a Yule Log, on Christmas Day. Everyone had fireplaces before. When fireplaces were less common, a baker decided to bake a log to represent the Yule Log. It was for families to be together.
Adriana: What about you Ajani? Do you have a special holiday meal you want to present?
Ajani: Yes, I do. I am going to talk about Yebeg Wot. This is a traditional Ethiopian stew that we prepare for Christmas. I have the best memories of this food. It takes time to make it because we use lamb. My family had a farm in Ethiopia. We had to prepare for weeks because we needed the lamb to be fat. We started feeding our lamb a high calorie diet right at the beginning of December. This way, the lamb meat would be full of fat and tender. My parents always let me feed the lamb, but they never let me see them kill it. After the meat was ready, we added onions, garlic, kibbeh, which is an Ethiopian butter, berbere spice, which is a special Ethiopian spice blend, and more spices. We love spices. We added all of this to the stew with the meat and ate it with some bread. Our family would come from so many different places to spend the holidays with us and eat Yebeg Wot. We shared all kinds of stories and played games together. For me, this tradition is the most important.
Inessa: It seems like everyone has a special tradition for Christmas. What about you Adriana? What did you decide to talk about?
Adriana: I'm going to talk about Spiced Hot Chocolate. In Peru, I loved our tradition called La Chocolatada. It's like a hot chocolate festival that happens in the month of December. My grandmother made the best spiced hot chocolate. She used chocolate, condensed milk, cinnamon, clove, and a perfect amount of chili powder. I used to help her stir it all together with this big wooden spoon. She steamed it for hours to make all the flavors mix. She always made enough for 100 people or more. During La Chocolatada, families, churches, community groups, and even schools went around the neighborhood serving the poor the spiced hot chocolate and some sweet bread. This was my favorite part. It brought me a lot of joy to see the poor families enjoy the holidays. Sometimes, people gave toys to the children, too. I loved helping the community and sharing the true meaning of Christmas.
Juliette: Wow. That is a wonderful tradition.
Inessa: It looks like we are all ready for the presentation next week.
Ajani: All this talk of food made me miss my family.
Adriana: Yes, it did.
Juliette: It also made me hungry for all the great food you described!
Inessa: We should have a potluck, where we each bring our holiday food to share with each other.
Ajani: I like that idea.
Adriana and Juliette: Me too!
Weird foods around the world
[Slide 1] Today, I'm going to tell you about the interesting food I saw when I was traveling around the world. I didn't try all of these foods, but I did learn a lot about them.
[Slide 2] When my wife and I were staying in Israel a few years ago, we started to notice a snack that was sold in a lot of street markets. After a few days of sightseeing, we decided to walk in the smaller towns. While we were walking, we saw something strange in one of the booths. My wife couldn't believe her eyes. It was a big, fat locust. Now, we normally think of locust as a pest, but here it was deep fried and covered in chocolate. We thought we were imagining it. The man told us that they are healthy and kosher. Plus, locust swarms are common in Israel, so they take advantage of that. I decided to try the chocolate-covered locust. It was actually not a bad flavor. My wife refused to try it.
[Slide 3] Another interesting food choice I came across was century eggs in China. My job took me to China for a few months. I had a friend who told me he tried these eggs. I had never heard of them before. Century eggs are duck, chicken, or quail eggs that are buried in a mixture of clay, ash, and salt. They stay buried for months. The yolk on the inside eventually turns dark green or gray, while the clear part is a dark brown or black color. I never tried the century eggs, so I don't know what they taste like. My friend said they were smooth and creamy. Apparently, this delicacy has been around for many years in China. It started out because people needed a way to preserve eggs for a longer amount of time. Today, it is served as an appetizer at many restaurants in China.
[Slide 4] Another addition to this list is jellied moose nose in Canada. Jellied moose nose is another one that has been around for centuries. In the 1800s, when tribes hunted for food, they hunted moose. When they killed a moose, they used every part of the animal to make sure nothing was wasted. The women removed the hairs from the nose. They boiled the nose in water and cleaned it more. Then, they boiled it again. Once they were sure that it was clear of hair, they covered the nose with broth. The broth would turn to a jelly, and that is how they created jellied moose nose. In the past, it was a need for survival, but today, it is considered a delicacy in Canada. I hope to visit Canada one day and try one.
[Slide 5] During an anniversary trip to Italy, my wife and I were visiting Sardinia because we heard about illegal cheese. I wanted to get more information from the locals. We learned about Casu Marzu, a cheese made from sheep's milk, that has maggots. The maggots eat the cheese, digest it, and then release an acid that helps soften the cheese. That cheese is now illegal, but people used to eat it with maggots on bread. I think it's a little crazy.
[Slide 6] The last food we discovered while traveling was fried tarantula in Cambodia. This popular snack started when starving Cambodians began to eat spiders. Now, they are eaten and sold as a snack. The tarantulas are fried and seasoned. Some people say they taste like crab. Unfortunately, I wasn't able to purchase one to try it. However, a friend of mine who was visiting with me says he tried one before. He enjoys eating them, but he didn't think they tasted like crab. He said it was hard to describe it, and I would have to try for myself. I hope to get the chance to try fried tarantula.
[Slide 7] There are so many interesting foods around the world that a lot of people don't know about. What are some strange foods that you think people should know about?
Exercise 24 Minimal Pairs
bill/pill

Here's your pill.
Here's your bill.

cab/cap

Is this your cab?
Is this your cap?

fan/van

This is a black van.
This is a black fan.

fast/vast

The boat is fast.
The boat is vast.

chin/shin

He got a cut on his shin.
He got a cut on his chin.

watch/wash

Are you going to watch the dog?
Are you going to wash the dog?

price/prize

What is the price?
What is the prize?

sip/zip

Did you zip it?
Did you sip it?
A discussion between teacher and students
Teacher: Ok, everyone. Today we are going to discuss endangered species. Before we start, let's go over the different levels of conservation.
Student 1: What is conservation?
Teacher: It's when you try to preserve or protect something. There are animals that need our protection, or we risk losing them.
Student 2: What are the different levels of conservation?
Teacher: Great question. According to National Geographic, there are 7 levels of conservation. They are, Least Concern, Near Threatened, Vulnerable, Endangered, Critically Endangered, Extinct in the Wild, and Extinct. Normally, we talk about threatened and endangered species.
Student 3: What is the difference between threatened and endangered species?
Student 4: I think threatened means if we don't do something to help that species soon, then it will become endangered soon. Endangered means there is already a big problem and if we don't help, the species will become extinct.
Teacher: Excellent job, that is the difference between the two.
Student 5: Extinct means it doesn't exist anymore, right?
Teacher: Yes, that is correct.
Student 6: How do we know if a species is endangered?
Teacher: There are a few ways to know if a species is endangered. An animal is marked as endangered due to a high loss of numbers over the years, continued decline in numbers, and the loss of habitat locations.
Student 1: In other words, there is a low number of that species and continue to be fewer of them, and they have fewer places to live. Is that right?
Teacher: Yes, exactly. Does anyone know what the top 5 endangered species are today?
Student 3: Is the Rhino one of them?
Teacher: Yes, it is.
Student 5: I think the Gorilla is also on the list now.
Teacher: Yes, you are correct.
Student 6: What other animals are on the list?
Teacher: Well, according to Earth.org, the top 5 endangered species today are the Amur Leopard, the Rhinoceros, the Orangutan, the Gorilla, and the Saola.
Student 4: What's causing these animals to become endangered?
Teacher: Some species are endangered as a result of overhunting. Another reason is loss of habitat. Human-animal conflict also affects a species level of conservation.
Student 6: It sounds like humans are causing a lot of the problems.
Teacher: It seems that way. The human population is increasing drastically. This results in expanding areas to live in, as well as the amount of food needed for everyone. Consequently, animals lose their lives and are hunted for food, sport, and monetary gain.
Student 3: Are there other causes that don't involve humans?
Teacher: Yes. Other reasons that animals become endangered are rarity in the wild, low births, and disease. These are all natural causes that don't directly involve humans.
Student 1: Can you explain rarity in the wild?
Teacher: Sure. It means that a species is already rare in nature. Their numbers were low to begin with, and they need very specific habitats to live in. This makes it difficult for them to increase their numbers or areas.
Student 5: Are there consequences to these animals being endangered or becoming extinct?
Teacher: Yes, absolutely. One effect is the loss of balance in nature. When one species becomes extinct, it causes the other species in that area to be affected. If a predator disappears, then the prey increases in numbers too much. They eat all the vegetation in the area and that causes more problems. On the other hand, when prey disappears, the predators don't have enough food, or they start competing for the same food source and that species can become endangered.
Student 2: Basically, the more species become endangered and extinct, the more problems we have.
Teacher: Yes. There are even effects on human life because many people truly depend on wildlife to survive. There can even be an economic impact.
Student 6: I think the message is that we need to help the animals.
Student 3: I agree.
Teacher: I do, too.
A Lecture on Environmental Problems
[Slide 1] Tonight, I'd like to talk about the cause and effect of environmental problems. Some of the problems are specific to certain regions, nations, or cultures. However, there are global issues that need our attention. Let me start with an overview of the issues that we should be concerned with.
[Slide 2] These include the Loss of Biodiversity, Overpopulation, and Ocean Acidification.
[Slide 3] First, let's talk about the loss of biodiversity. What does loss of biodiversity mean?
[Slide 4] Loss of biodiversity has to do with the decrease in the variety of species that are on the Earth.
[Slide 5] What are some of the causes of biodiversity loss? According to John P. Rafferty, the environment plays a role in the increase or decrease of biodiversity. Warm weather allows different species to grow. In contrast, cold weather makes it difficult for insects and plants to live. This results in the loss of other species that feed on them. Rafferty also states that natural disasters can also stop the variety of species in an area. Similarly, humans can cause loss of biodiversity. For example, humans use land for homes and raising livestock. This causes the loss of habitats for many species.
[Slide 6] What are the effects of biodiversity loss? Humans depend on biodiversity for their natural resources. The World Health Organization, or WHO, stated, "Biodiversity loss can have [a big impact on human health] if ecosystem services are no longer [good enough] to meet social needs. Indirectly, changes in ecosystem services affect livelihoods, income, local migration and, on occasion, may even cause or [worsen] political conflict." This means that the effects of biodiversity loss impact more than just the environment. It can affect our social lives, work lives, and even cause problems with international relations.
[Slide 7] The next issue is overpopulation. Why is our planet overpopulated?
[Slide 8] First, let's define this term. Overpopulation means that there are too many people for the resources available in an area or planet.
[Slide 9] The reasons for overpopulation are complicated. The simplest reason is that there is an increase in the number of births each year. Approximately 385,000 babies are born every day. That number continues to grow. Another reason an area can be overpopulated is due to migration. People move to different states or countries and the area does not have the ability to support that growth.
[Slide 10] How does overpopulation affect the planet? That question has many answers. Problems with farming, loss of fresh water, and even global warming are some of the effects of an area, country, or planet becoming overpopulated.
[Slide 11] The third global issue we need to focus on is Ocean Acidification.
[Slide 12] So, what does that mean? An increase in carbon dioxide in the atmosphere results in the chemicals reaching ocean waters. This causes the ocean's pH levels to decrease, making it more acidic.
[Slide 13] Well, what's causing the levels in the ocean to change? To be honest, humans are responsible. Burning gases, oils, and petroleum is one of the main causes of ocean acidification. Deforestation, or cutting down trees, means there are fewer trees to take the carbon dioxide from the air and convert it to oxygen. As a result, there is more carbon dioxide in the atmosphere, and this eventually reaches the ocean.
[Slide 14] Will ocean acidification cause problems in the near future? Yes. When the ocean's pH levels are lower than normal, this results in the loss of ocean life. Consequently, other animal and plant life begins to be affected. Loss of ocean life will also affect the food supply for all people. When the ocean is too acidic, it will impact human health as well. All in all, the effects are devastating.
[Slide 15] Hopefully, you can see how these global environmental issues are connected to one another. If we don't make changes now, there will be consequences that affect all life on Earth. It is important to act now and give future generations a chance of success. Otherwise, we risk losing our beloved planet.
A Conversation about Cognitive Psychology
Fernando: Hey, Abigail. How are you?
Abigail: Hi Fernando. I'm doing great. How are you?
Fernando: Not bad. Are you still going to university?
Abigail: Yes. Right now, I'm taking a psychology course, and I've been learning a lot.
Fernando: That's great. What kind of psychology are you studying?
Abigail: The class is about cognitive psychology.
Fernando: What is cognitive psychology?
Abigail: It's the study of internal mental processes, such as memory, attention, language, and learning.
Fernando: I'm sorry, but I'm not sure I understand what you mean. Can you rephrase that?
Abigail: Of course. In other words, it's the science of how we think and process information.
Fernando: Ok, now I understand. Is the class difficult?
Abigail: Sometimes. I'm really enjoying it, though. We do a lot of research in the class. Sometimes we play games to test our own memories and apply what we've learned in class.
Fernando: What kind of games?
Abigail: One game we played was to flip through a deck of cards and then see how many cards you could remember after one minute. It's actually a lot harder than you think, but there are ways to help you remember more.
Fernando: Is memory a big topic in cognitive psychology?
Abigail: Yes, it is. Scientists haven't found a limit to long-term memory. Once something is encoded, it remains in your long-term memory forever.
Fernando: I don't know what you mean by that. Can you say that another way?
Abigail: Yes, let me rephrase that. Your brain creates codes or stores information from your experiences. Once this information is stored, it's in your brain forever. There is also no limit to the amount of information your brain can hold.
Fernando: If that's true, why can't I remember where I put my shoes, keys, or cell phone?
Abigail: That's a good question. The easy answer is that not everything we experience goes into long-term memory. Also, not everything in our long-term memory is easily recalled.
Fernando: So, what you're saying is that even if my brain knows the information, I can't access it whenever I want?
Abigail: Exactly. Sometimes, we have to find the right thing to trigger or recall a memory. It can be a sound that was playing during that experience or a certain smell.
Fernando: That's interesting.
Abigail: Wait until you hear this. Did you know that smell travels through the part of your brain that is responsible for memories?
Fernando: Really?
Abigail: It's true. That's why the smell of certain foods can take you right back to your mom or grandmother's kitchen. Smells are great for triggering memories. Do you have a smell that makes you remember something strongly?
Fernando: Yes, I do! The smell of lavender reminds me of my aunt and uncle's home in the country. I used to visit every summer. They have a garden full of lavender. It's my favorite smell because it's one of my favorite childhood memories.
Abigail: See? I told you cognitive psychology is interesting but difficult.
Fernando: You're right. You'll have to tell me what else you learn when the class is over.
Abigail: No problem!
A Lecture about Psychology
[Slide 1] Psychology is the scientific study of the mind and behavior. Throughout time, there have been many people that contributed to this study. Three big names in psychology are Ivan Pavlov, Burrhus Frederic Skinner, and Abraham Maslow. Each of these men helped shape the study of psychology that we know today.
[Slide 2] It might come as a surprise that Ivan Pavlov was not a psychologist. Pavlov was a Russian physiologist who lived from 1849 to 1936. Pavlov discovered the theory we know today as "classical conditioning" by accident. Classical conditioned learning is about an environmental signal that can cause a natural reaction where it normally wouldn't. Pavlov discovered this through experiments with dogs.
[Slide 3] Pavlov would ring a bell right before bringing food to the dogs. The dogs would begin to salivate when they saw the food. He repeated this action multiple times until the dogs would begin to salivate at the sound of the bell without the presence of food. The environmental signal of a bell became linked to the natural reaction of salivating.
Classical conditioning happens in three steps. The first step is the before conditioned state. This means you need a natural signal which causes a natural reaction. For Pavlov's experiment, this was the presence of food causing the dogs to salivate. The food making the dogs salivate is natural, meaning it doesn't need to be forced. The second step is the conditioning state. This requires a separate environmental signal, like the sound of a bell, that is not connected naturally to the reaction, making the dogs salivate. This new signal is repeated in addition to the natural signal. Pavlov would ring the bell while bringing the dogs food. The third step is the after-conditioning state. This is when the new signal alone is used and causes the same reaction as the natural signal.
[Slide 4] For Pavlov, this was ringing the bell without giving the dogs food, but the dogs still salivated at the sound. Pavlov's theory is that we can condition people or animals to behave a certain way or, in other words, to be trained.
[Slide 5] Burrhus Frederic Skinner had a different approach to the study of psychology. Skinner is best known for his theory of operant conditioning.
[Slide 6] Skinner's theory studied a reward and punishment system that influenced behavior. Positive reinforcement is the idea that behavior is strengthened by a reward. This will ensure that the behavior is repeated.
[Slide 7] Skinner's experiment on rats helped him understand this idea. Rats were placed in a box that contained a lever on the side. Once the lever was pulled, a food pellet would be released. The rats quickly learned that pulling the lever meant getting food. The reward of food reinforced the behavior to pull the lever.
[Slide 8] Next, Skinner talked about negative reinforcement. Negative reinforcement is the removal of a bad consequence if you complete an action. Skinner placed rats into a box with an electric current. Once they pulled the lever, the current would be turned off. The removal of the current reinforced the behavior of pulling the lever. Skinner believed that reinforcing behavior through positive or negative reinforcement is the best way to shape behavior.
[Slide 9] Abraham Maslow was an American psychologist who created the hierarchy of needs. This theory deals with developmental psychology. It talks about the five stages of human development. The five stages are physiological needs, safety needs, love and belonging, and self-actualization. It is believed that a person needs to fulfill each level entirely before being able to move on to the next level.
[Slide 10] The first stage is physiological needs, which are about survival. They are the basic human needs: water, food, and shelter. Once those needs are met, you can move on to safety needs. This is personal security like a job or money. This need helps to make sure physiological needs are no longer a concern. Safety is also about having optimal health. Once you are satisfied with this stage, you can move on to love and belonging. This stage is about friendship, family, intimacy, or a sense of connection. Humans are social animals and relationships are important to this stage. If you have good relationships and connections, you feel loved and like you belong. After this, you move on to the stage that deals with esteem. This is how you feel about yourself as a person. Do you have self-respect? Do you have status? Are you recognized for the work you do? Do you feel you have a good amount of freedom in your life? Your esteem builds up, and once you are secure in yourself, you can move to the final stage. Self-actualization is the desire to become the most that you can be. This is the desire to make your mark on the world or get a promotion at work.
[Slide 11] Maslow believed that each stage needs to be fully developed before moving on to the next. You cannot focus on good relationships when you are worried about where you will sleep or how you will feed yourself. You can't be the best version of yourself if the relationships you have are not helping you feel loved or like you belong. Maslow's hierarchy is important because it explains the psychology of human motivation. It helps you understand what makes people do what they do.
[Slide 12] To summarize, Pavlov, Skinner, and Maslow gave us the foundations for Psychology as we know it today. Studying behavior is difficult and there is still a lot about the brain that we don't know. We are always adapting and learning about human experiences. Are there any questions?
A Conversation about a Music Festival
Stephanie: Hey Carlos. Have you talked to Mia yet?
Carlos: Oh, hi Stephanie. No, I haven't talked to her today. Why?
Stephanie: She wanted to know if we could go with her this weekend to a music festival.
Carlos: What festival?
Stephanie: I don't remember the name, but it's in New Orleans. Have you ever been to a music festival?
Carlos: No, I haven't. I've always wanted to go to a music festival.
Stephanie: Mia has attended a lot of music festivals before. She knows a lot about music. If she's inviting us to this festival, it must be amazing.
Carlos: Do you know anything else about the music festival?
Stephanie: No. Let's find Mia and ask her. She'll be able to tell us.
Carlos: Ok.
Stephanie: Hey Mia. I was talking to Carlos about the music festival this weekend. Can you tell us more about it?
Mia: Yeah, sure. It's the New Orleans Jazz and Heritage Festival. The locals call it Jazz Fest. It's an incredible experience. If you have never experienced a music festival before, this will be a great introduction.
Carlos: What kind of music is played at the festival?
Mia: Jazz, of course, but that's not the only music there. In fact, there are a lot of modern artists that attend the festival. We'll be able to listen to jazz, R&B, even gospel and rock music. There's something for everyone here. I've been to the festival a few times and it's one of my favorites.
Stephanie: Is there anything else besides music at the festival?
Mia: Yes! One of my favorite parts of New Orleans is the food. The cuisine in Louisiana is not like anywhere else. The festival provides a space for so many culinary artists to share their food while you walk around and listen to music. Have you ever eaten mango freeze?
Carlos: No, I haven't.
Stephanie: Neither have I.
Mia: You're going to love it. It's my favorite dessert from the festival. You can also walk around the town of New Orleans, which has a beautiful rich history. Another great part of the festival is the display of art and the performers that come to Jazz Fest. You can see the Mardi Gras Indians on parade and buy handmade items. There are woven baskets, jewelry, instruments, photographs and so much more.
Carlos: Wow, the festival sounds wonderful.
Stephanie: Yeah, I'm excited.
Mia: Great! I know you will enjoy it.
Exercise 13
Many people believe Andrea Bocelli has the most beautiful voice in the world. He has spent much of his life singing and learning instruments. He has even sung for many famous people around the world. He is an Italian opera singer, musician, and musical producer. But people who have only heard his work may not know the full story behind his talents. How did his love of music begin?
(Pause the recording)
Bocelli was born in 1958. He was born with an eye disease called congenital glaucoma. He became completely blind at age 12 after a soccer injury. Growing up, he fell in love with instruments. He was determined not to let his blindness stop him from learning music. He taught himself to read music in braille. He learned to play the flute, saxophone, trumpet, trombone, and more. He also began developing his singing voice. At age 14, he won a small singing contest near his hometown in Italy. Several years later, he went to university to study law. He sang and performed in piano bars at night to help pay for his law education. After graduating, he was a lawyer for just one year before he decided to pursue music instead.
(Pause the recording)
Bocelli began performing throughout Europe and won a couple of singing contests. He then began singing throughout the world. His audiences have included popes, presidents, and Hollywood stars. He recorded both classical and pop albums that reached number one on the Billboard music charts.
(Pause the recording)
Andrea Bocelli did not consider his blindness a disability. In fact, when one sense is not strong, sometimes the other senses are strengthened. Bocelli's blindness is one of the reasons why he could hear more of the subtle differences in his singing voice. He continues to create music and sell records to this day.
Information on Famous Works of Art
[Slide 1] Art has always been subjective, which means it's different for each person that experiences it. One person may find beauty in a painting, while another can find it confusing or boring. Art is an individual experience, both for the artist and for the viewer. However, art has been a part of human life for as long as humans have been on the earth. Paintings have been an important form of art, even with photography and video. Even though art can be subjective, there are some paintings that have caught the attention of multiple generations long after they were completed. Some of the most famous and important paintings have been The Mona Lisa, Girl with a Pearl Earring, and The Starry Night.
[Slide 2] Leonardo da Vinci was the mastermind behind The Mona Lisa. He painted this masterpiece in the early 1500s. Even today, the painting is seen as an incredible work of art. People all over the world know about The Mona Lisa.
Her smile has captivated many audiences. There are theories behind who she was and why she smiled in such a mysterious way. Even though no one knows the truth, she holds a special place in our hearts. Da Vinci was able to show something special in this woman. The peaceful background works well with the serene look on her face. There are few people that wouldn't consider this painting incredible.
[Slide 3] Johannes Vermeer created the painting of the Girl with a Pearl Earring in 1665. At first glance, this seems like a simple painting of a young woman. However, the portrait of the young woman is very life-like. It is more like a picture than a painting.
Vermeer was known for his composition in photographs, meaning the way he placed objects and people. In Girl with a Pearl Earring, there seems to be no composition at all. We only have the face of a beautiful young woman surrounded by a dark background. This places the focus on her and the way she is looking at the viewer over her shoulder. However, if you look closer, Girl with a Pearl Earring seems to use Fibonacci's "golden ratio." The Golden Ratio was a sequence of numbers that create perfect balance and harmony. It's not entirely clear whether Vermeer planned to use the sequence, but Vermeer creates a composition with perfect proportions, harmony, and beauty. It's no wonder we are all captivated by this painting.
[Slide 4] The last painting on our list is Starry Night by Vincent Van Gogh. This was Van Gogh's most popular painting created in 1889. There is some speculation as to what Starry Night is about. Van Gogh created this painting while he was in an asylum. Van Gogh put himself in the asylum after cutting off his left ear. He was suffering from mental illness and the asylum was meant to help him recover. He began painting while he was in the asylum, and most of his paintings involved nature. His paintings reflected feelings of comfort and transformation.
Most art lovers believe Starry Night represents his state of mind. The swirls and the orbs are a representation of the battle between his demons and the peace that nature would bring him. Although the sky seems to be chaotic, the town seems peaceful and quiet. The painting has inspired many artists even today.
[Slide 5] Art is one of the world's greatest forms of communication. It can communicate a message with people of all ages, cultures, and backgrounds. For many artists, art is a way of shaping lives or dealing with experiences or circumstances that may not be enchanting. As an artist, you can express yourself through your artwork and reach people you may never meet. As a viewer you can learn about history or modern times. You can view things in a different way and become more aware of the world around you. If you haven't visited an art museum recently, I suggest you make a trip soon.
Exercise 17
I dream of painting / and then I paint my dream.
No great artist ever sees things as they really are. If he did, / he would cease to be an artist.
Every child is an artist; / the problem is staying an artist / when you grow up.
We don't make mistakes, / just happy little accidents.
Painting is poetry that is seen / rather than felt, / and poetry is painting that is felt / rather than seen.
Don't think about making art, / just get it done. / Let everyone else decide if it's good / or bad, / whether they love it / or hate it. While they are deciding, / make even more art.