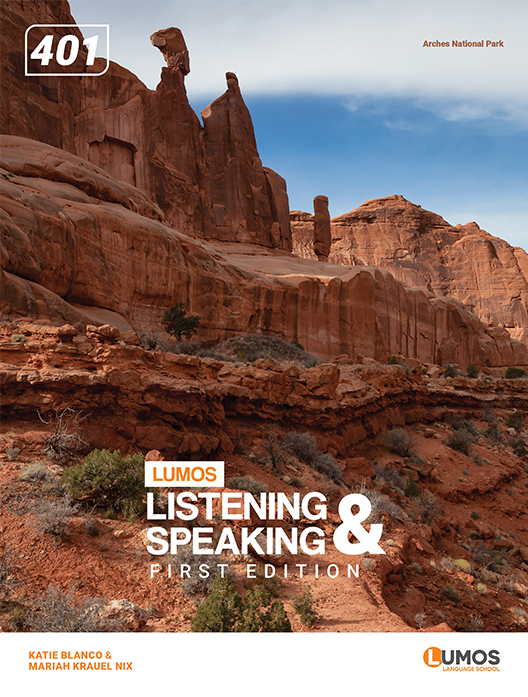 Good morning, everyone. We have a very special episode today on my show. We are going to talk about innovation. I want to take a look at three of the most innovative designs from history to today.
Let's start by defining innovation. What is innovation? An innovative idea is something that is unique, new, and introduces a new way of seeing or thinking about things. What that means is the idea or invention has to be different than what already exists. If you improve something that exists, that's great, but it's not innovative.
Innovation is extremely important in our lives. One of the most innovative ideas in our history is the printing press. Imagine what life was like before we had the printing press. At first, people had to carve images on walls. Next, they learned how to use ink on paper. They didn't even have pens and pencils like we do today! They had to dip a quill, usually made from goose feathers, into ink that they made themselves. They could only write a few words before they had to dip the quill again. This meant that not everyone knew how to read or write. Only scholarly people were able to enjoy books or any other kind of publication. Then, Gutenberg had the innovative idea of the printing press. This changed history! The printing press has allowed literacy to be accessible to many more people. Everyday people, like you and me, are able to read and write because of this innovative idea. Without the printing press, professors would still be the only ones reading. It doesn't matter what you like to read, it's all possible because of the printing press.
Another great innovative idea is the lightbulb. There is a lot of controversy behind the invention of the lightbulb. Was it invented by Thomas Edison, Nikola Tesla, or someone else? The electric light, or similar designs, were around long before Thomas Edison. Edison was the first to patent the idea, which means he claimed it to be his own idea or invention. However, a man named Humphry Davy actually invented an electric light in 1802. This was 77 years before Edison patented his design. Furthermore, Nikola Tesla worked with Edison for a few years. He helped improve a lot of the work that he had. Edison and Tesla worked on the light bulb together, but history only mentions Edison. Tesla believed using alternating current would be better, but Edison wanted to use direct current. Edison's design turned out to be inferior to Tesla's design. In fact, Tesla's designs are still used in many of our devices, like the radio, television, and of course, the Tesla cars.
Additionally, the automobile is another innovative design that changed human lives. Where would we be without this incredible invention? I mean, humans have always found a way to travel. Earlier humans were nomads. They walked wherever they needed to go and changed locations often. It took a long time to get to new places because they didn't have access to any other form of transportation. Soon came the domestication of animals, and that changed the way people moved. The ability to ride a horse was important. This was the first real form of transportation and allowed people to travel even farther. However, the gas-powered automobile wasn't invented until the late 1800s. Now, it might look very different from the cars we have today, but without this first car, we wouldn't have all the amazing vehicles we have come to love. This innovative design gave people freedom of mobility. Now, we can travel across a city, a state, or a country in a personal vehicle. Of course, this encouraged other transportation designs, like the airplane, which expanded our world even more.
Can you imagine what life would be like without any of these inventions? Life would probably be more difficult. I'm thankful for all the amazing people who gave us the gift of their knowledge. Are there any innovative ideas you feel we should explore in our next episode? Let me know.
Carmen: Hey Andrew, can you help me?
Andrew: Sure, what's up Carmen?
Carmen: Well, I got a new Apple Watch, but I don't know how to connect it to my phone.
Andrew: I love Apple Watches. They are the best invention of our time. I have had a lot of them, so I can definitely help you get it connected.
Carmen: Thank you! Sometimes, I don't understand all the new technology we have.
Andrew: No problem. First, make sure the watch is turned on. If it's not, just press the button on the side for a few seconds until you see the Apple logo come up.
Carmen: Ok.  It's on now.
Andrew: Great. Now, you want to take your phone out and bring it next to the watch. This should bring up a pairing screen automatically.
Carmen: Ok, I have my phone and my watch next to each other, but the pairing screen didn't come up. What should I do?
Andrew: Hm, that's strange. Ok, do you have the Apple Watch app on your phone?
Carmen: Yes, I downloaded it a few minutes ago.
Andrew: Perfect. Open the app and find where it says, "pair new watch."
Carmen: Yes, I see that.
Andrew: Then, you'll want to click on "set up for myself." Do you see that on your phone?
Carmen: I do. Ok, I clicked it. Now what do I do?
Andrew: Take your phone and put it over your Apple watch. You should see your watch in the view finder, like it's going to take a picture. Once it's in view, the watch should pair to your phone.
Carmen: Yes, it worked!
Andrew: Excellent. Finally, you should be able to finish setting up your watch to your preferences. Is this your first Apple Watch?
Carmen: Yes, it is. I want to live a healthier life, and I have heard great things about the watch.
Andrew: Oh, yes. The new Apple Watch has so many innovative features to help with having a healthy lifestyle. I really like the "Reflect" feature and the "Focus" feature, too.
Carmen: What are those?